Welcome to the

Boltz, Pulse, Puls, Pults, Pultz

Family
Family History Research Committee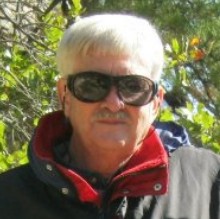 Our Family Tree on Ancestry.com: Send an email to Robert Pulse asking permission to view the tree. If he approves your request, he will send you an invitation to the tree, It is a private tree so you must receive the invitation.
Boltz/Pulse/Pults/Pultz Family of AmericaThrough Johann Michael Boltz, authored by Bea Boltz and Carolyn Gerard and a group of descendants of Johann Michael Boltz that descend from a branch of the Boltz family that settled near Colony, Missouri.
Family Group Record: Blank forms you can print and write your family information. To add your sheets to the Boltz database, contact Robert to get address to send them to, using his email above.
In Search of 00779 Johann Michael Boltz: Robert O & Diane B. Pulse, presented at the Reunion on July 29, 2012
The Story of How We Got to Missouri: by Bea Boltz
Church Records: scanned by Robert Pulse
Find-A-Grave for Johann Michael Boltz
© 2018, Bolts Family Members
who are descendants of Johann Michael Bolts and his wife Maria Barbara Lauten and their three children
who came into the U.S. in October of 1737 at Philadelphia.
Public Records shown on this site are not copyrighted by us.
Our Reunion Coordinating Committee
Web site hosted by Jamie Poindexter, jamie@boltz-family.org